Personify joins the the advocacy of modern approach to enterprise solutions through microservices, API-first, cloud-native SaaS and headless experiences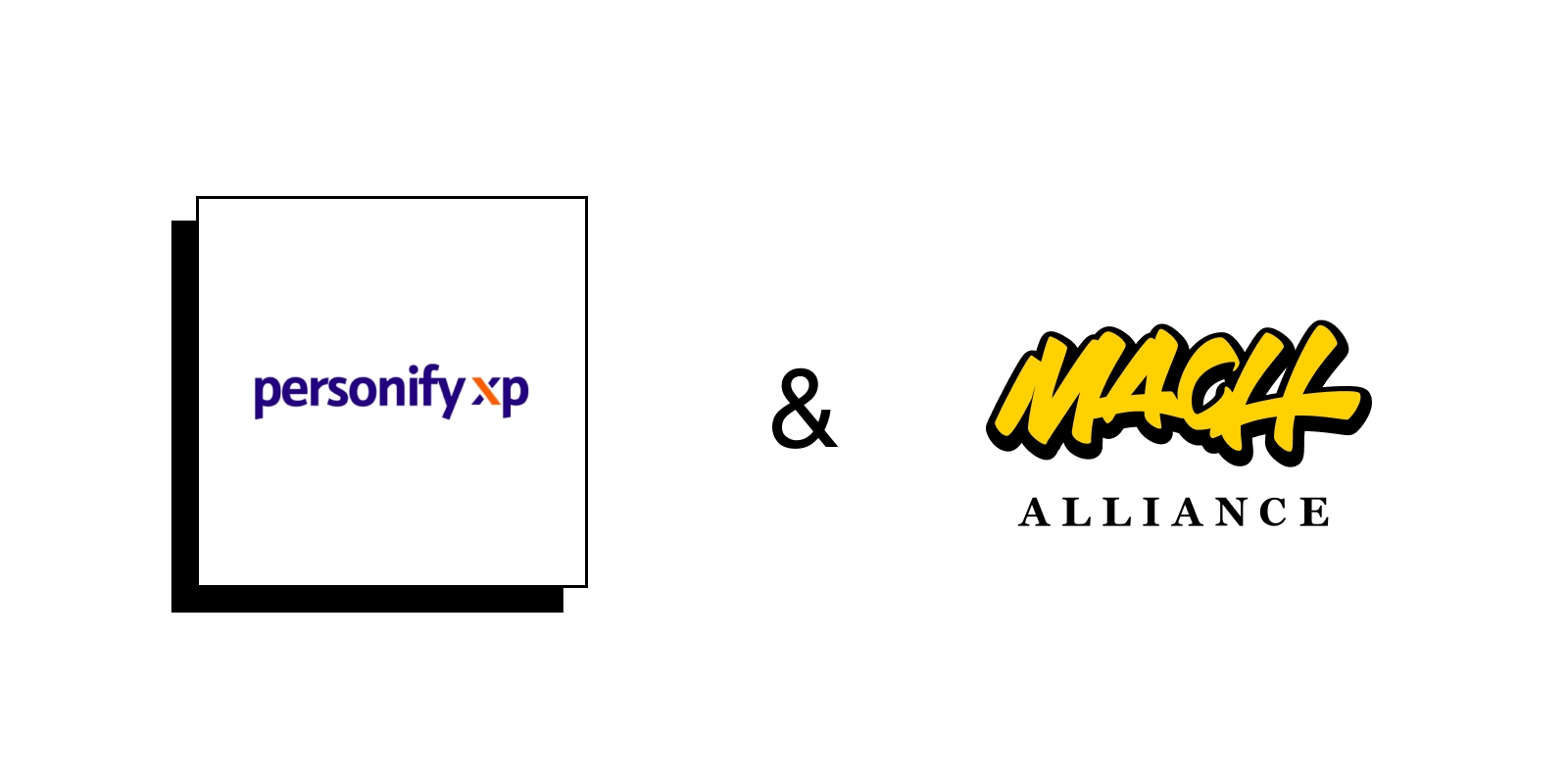 11th March 2021 - London, UK - Personify XP, the world's first anonymous real-time analytics and personalization platform, has joined the MACH Alliance, the group of independent technology companies advocating open, best-of-breed technology ecosystems. With this membership Personify underwrites the shared belief that interoperability and open software will propel current and future digital experiences. And it reflects the company's commitment to delivering advanced customer experiences through seamless, highly personalized online retail experiences.

Personify XP personalizes a consumer's online shopping experience completely anonymously. The company delivers this personalization through its proprietary AI that identifies a shopper's purpose in real-time, and then dynamically inserts relevant content and products. These highly personalized experiences are cookie-free, completely automated and require no involvement from the retailer or brand.
Kelly Goetsch, president of the MACH Alliance, said, "We are delighted to welcome Personify XP to the MACH Alliance. The company has created a solution to automate the digital experience for anonymous shoppers in the era of highly regulated data protection. Their technology, commitment and hard work makes them the perfect fit for the MACH Alliance."
Ben Mercer, CEO and co-founder of Personify XP, said: "We are excited to be part of the MACH Alliance and join the organization in its mission of freeing up technology. As the world's first anonymous real-time analytics and personalization platform, we are already embracing the exciting future that the MACH Alliance is advocating."
Personify XP's mission to enable personalized online retail experiences without compromising privacy is more important than ever. Google has repeated its intent to phase out tracking cookies, mirroring the actions of other global internet companies, and demonstrating the need for retailers and e-commerce brands to adopt a privacy-first approach. This industry-wide change helped contribute to Personify XP's £550k pre-seed round last year.
About Personify XP
Personify XP is the world's first anonymous real-time analytics and personalization platform. By automating the types of content and products that consumers see, retailers can react in real-time to changes in an anonymous consumer's digital journey as they move through a brand's channels.
This drives on average a 10% increase in revenue for the brands the company works with. Personify XP partners with global brands like boohoo, Farfetch, 7 For All Mankind, Pentland Brands, Hawes & Curtis, and Lovehoney to drive individualised experiences completely anonymously.
Up to 95% of digital shoppers are anonymous, driven in part by cookie legislation such as GDPR and CCPA, as well as changes occurring within browsers like Safari and Google Chrome, which are all phasing out 3rd party cookies in 2022. Personify XP is able to personalize, in real time, onsite shopping behaviour by identifying the purpose of the shopper's visit completely anonymously.
Live on 256 websites
Served 607m customers
5.2 billion user interactions in 2020
7,600 global behaviours
More information is available at https://personifyxp.com.
About The MACH Alliance
The MACH Alliance was formed in June 2020 to help enterprise organizations navigate the complex modern technology landscape. It aims to guide and show the business advantage of open tech ecosystems that are Microservices based, API-first, cloud-native and headless. All MACH Alliance members meet certification principles that are published on the website.
Founding members include: Amplience, commercetools, Contentstack, EPAM Systems (NYSE: EPAM) and Valtech. The MACH Alliance welcomes technology companies and individual industry experts who share the same vision for the future.
Learn more at machalliance.org, read here about MACH certification and follow us on Twitter and LinkedIn.
The MACH Alliance is a [501(c)(3)] non-profit organization, governed by an independent board and does not endorse specific vendors, members or otherwise.