MACH Alliance Launches Awards Program to Showcase High-Impact Projects Built with MACH Technologies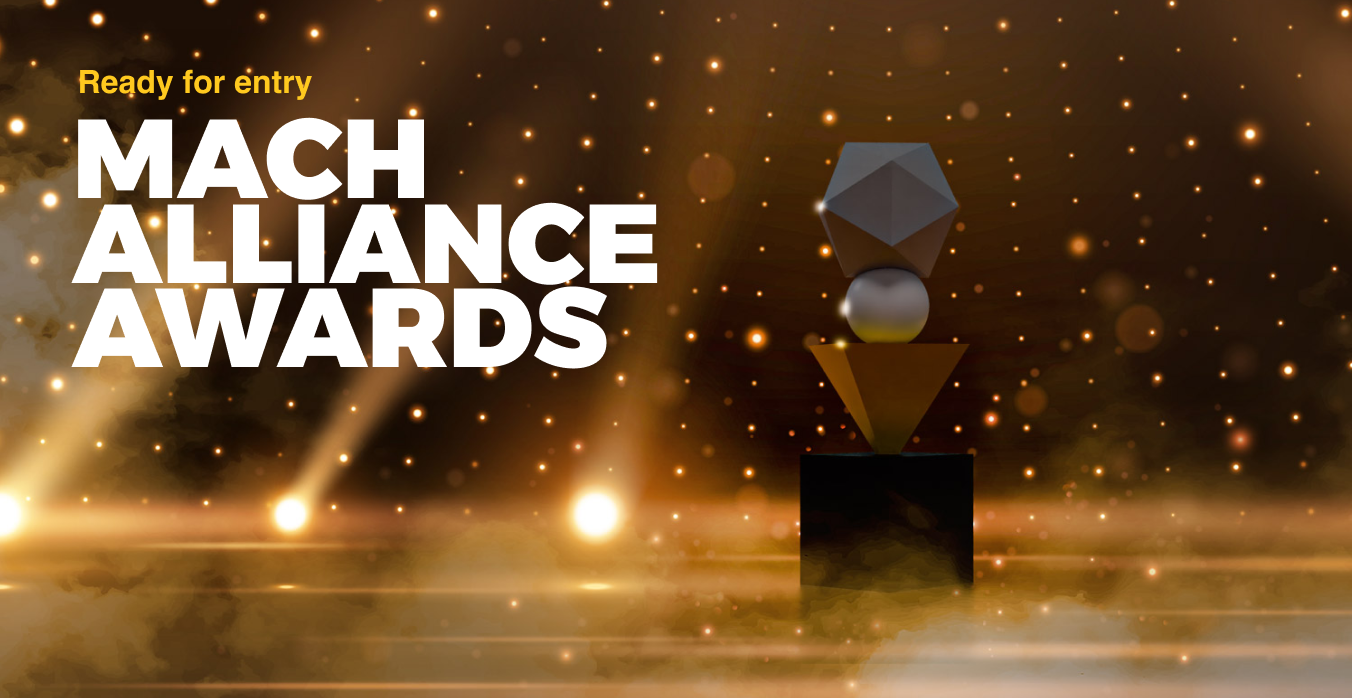 Winners will be announced at the inaugural MACH ONE conference in June in London
15 March 2022, San Francisco - New York - London - Amsterdam - Berlin – MACH Alliance, a group of independent tech companies dedicated to advocating for open, best-of-breed technology ecosystems, announced today it has opened its call for submissions for the brand new MACH Alliance Awards. Winners will be announced in June at the MACH ONE conference in London, which will bring together executive leaders, technology decision makers and practitioners from the growing global MACH ecosystem.
The awards are open to anyone, including businesses who are not Alliance members, and aim to raise awareness for the real difference MACH projects are making when it comes to speed of delivery, breadth of applications, innovation and solution simplicity in solving complex technical and business problems.
There are three overall categories: Industry, Innovation and Individual/Team. Eight awards are up for grabs:
Best B2B Project
Best Retail Project
Best Health/Pharma Project
Best Hospitality Project
Best Digital Experience
Best Overall Change Project
Team of the Year
Contributor of the Year
Judging will be done by a panel of half-dozen independent industry experts, none of whom are aligned with a MACH Alliance member company. Judges will be announced in the coming weeks.
Think you've got what it takes to land one of the eight trophies? There is no cost to nominate, and the deadline for submissions is May 31st. Enter here. Good luck!
Visit our website for more information and to register for the MACH ONE conference.
About the MACH Alliance
The MACH Alliance is a [501(c)(6)] non-profit organization, governed by an independent board and does not endorse specific vendors, members or otherwise. The Alliance was formed in June 2020 to help enterprise organizations navigate the complex modern technology landscape. It aims to guide and show the business advantage of open tech ecosystems that are Microservices based, API-first, Cloud-native and Headless. All MACH Alliance members meet certification principles that are published on the website.
The MACH Alliance welcomes technology companies and individual industry experts who share the same vision for the future. Learn more about MACH certification here and follow us on Twitter and LinkedIn.