Fastly Joins the MACH Alliance
The edge cloud platform provider signs on in support of modern IT architectures that allow for greater agility and digital acceleration.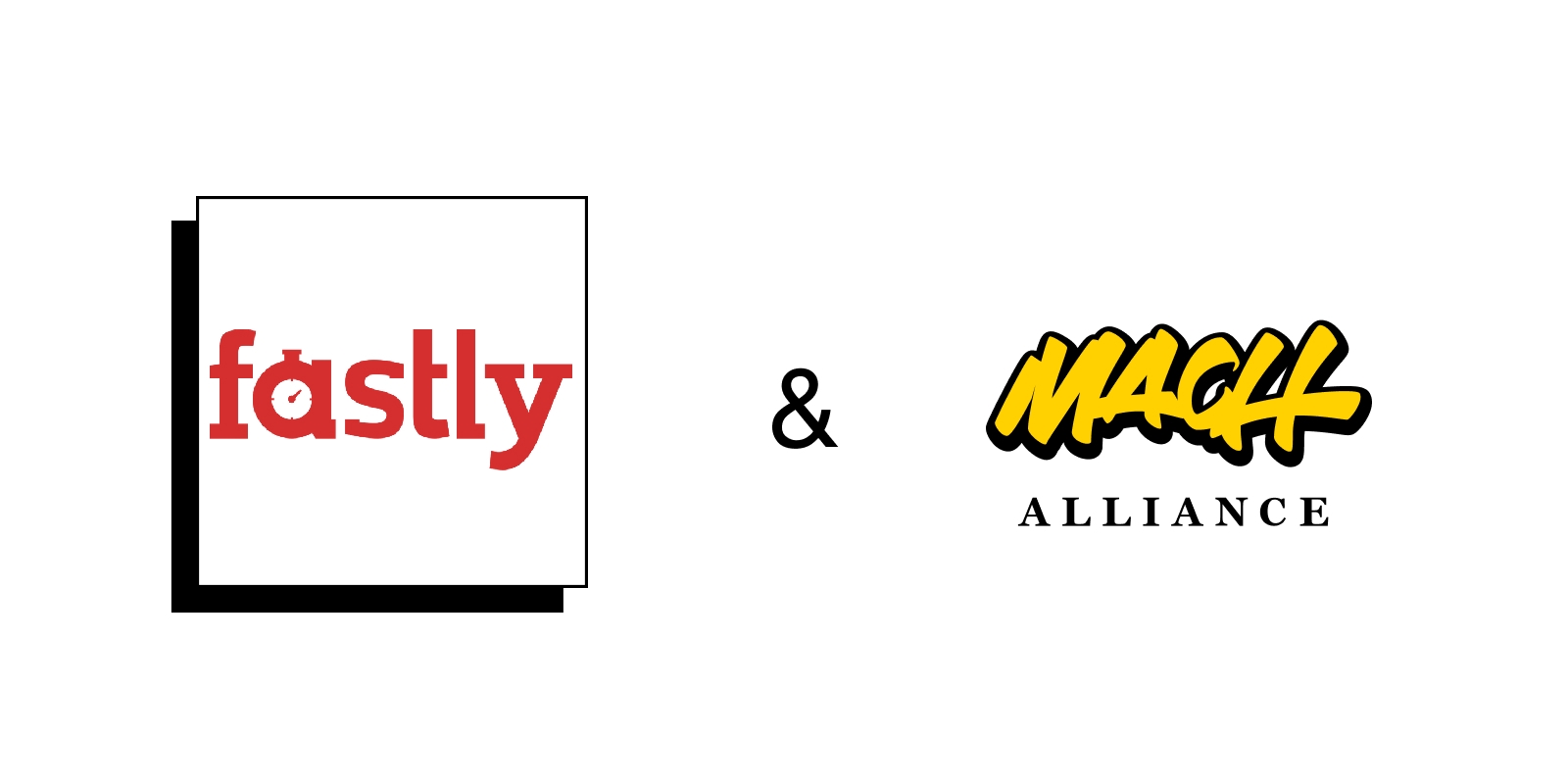 SAN FRANCISCO, April 15, 2021 — Fastly, Inc. (NYSE: FSLY), a global edge cloud platform provider, announced today it has joined the MACH Alliance, a group of independent tech companies dedicated to advocating for open, best-of-breed IT ecosystems and future-proof enterprise technology. Fastly joins members who share the belief that interoperability and openness of modern software will propel current and future digital experiences architecture.

Today, consumers expect nothing less than great experiences from their favorite websites and web applications. To deliver such experiences, developers must carefully weigh the pros and cons of an age-old decision: Buy off the shelf, or build? Fastly's edge cloud platform and tooling equips developers and builders with the control and programmability they need to build modern, high-performance applications and websites quickly and safely
"The importance of microservices, APIs, and cloud-native environments is only expected to grow, and developers are essential contributors to these mission-critical business decisions. API-driven architectures can also provide a competitive advantage. By way of example, one of our recent customers designed their stack to enable developers to substantially increase their monthly deployment frequency by 200 times," said John Coulston, director of EMEA partnerships and channels at Fastly.
"We're deeply committed to providing the control and programmability developers need to build agility into the fabric of their architectures, both in service to their end user experience as well as to the resiliency of their own systems. The MACH Alliance aligns with Fastly's values, and we're thrilled to join this group of technology companies in pursuit of a modern approach to digital acceleration."
Notably, 2020's massive pandemic effect on all forms of digital business demonstrated one of the more salient reasons to adopt a modular API-driven architecture. Amid the pandemic, many DevOps teams are managing revised business priorities, pivoting application platforms from data centres to multicloud, or deploying as-a-service offerings, and doing so at a very accelerated pace. This means the kind of collaboration encouraged by the MACH Alliance is more important than ever.
"The need to be agile and adaptable has never been more important than it is right now," said Kelly Goetsch, president of the MACH Alliance. "Fastly's highly programmable edge cloud platform and software-defined modern network allows developers to build IT architectures that can pivot quickly, securely, and seamlessly with business needs. Their addition to the MACH Alliance further supports an autonomous approach to smart digitization and we gladly welcome them to the cooperation."
To learn more about Fastly's edge cloud platform and how it helps drive digital acceleration, visit its website. If you have questions about Fastly's partnerships or channel engagements, connect with us at partners@fastly.com. For more information about the MACH Alliance, visit https://www.machalliance.org/.
About Fastly
Fastly helps people stay better connected with the things they love. Fastly's edge cloud platform enables customers to create great digital experiences quickly, securely, and reliably by processing, serving, and securing our customers' applications as close to their end-users as possible — at the edge of the internet. Fastly's platform is designed to take advantage of the modern internet, to be programmable, and to support agile software development with unmatched visibility and minimal latency, empowering developers to innovate with both performance and security. Fastly's customers include many of the world's most prominent companies, including Pinterest, The New York Times, and GitHub.
About the MACH Alliance
The MACH Alliance is a [501(c)(6)] non-profit organization, governed by an independent board and does not endorse specific vendors, members or otherwise. The Alliance was formed in June 2020 to help enterprise organizations navigate the complex modern technology landscape. It aims to guide and show the business advantage of open tech ecosystems that are Microservices based, API-first, Cloud-native and Headless. All MACH Alliance members meet certification principles that are published on the website.
Founding members include: commercetools, Contentstack, EPAM Systems (NYSE: EPAM) and Valtech. The MACH Alliance welcomes technology companies and individual industry experts who share the same vision for the future. Learn more at machalliance.org, read here about MACH certification and follow us on Twitter and LinkedIn.