Cloudinary Joins the MACH Alliance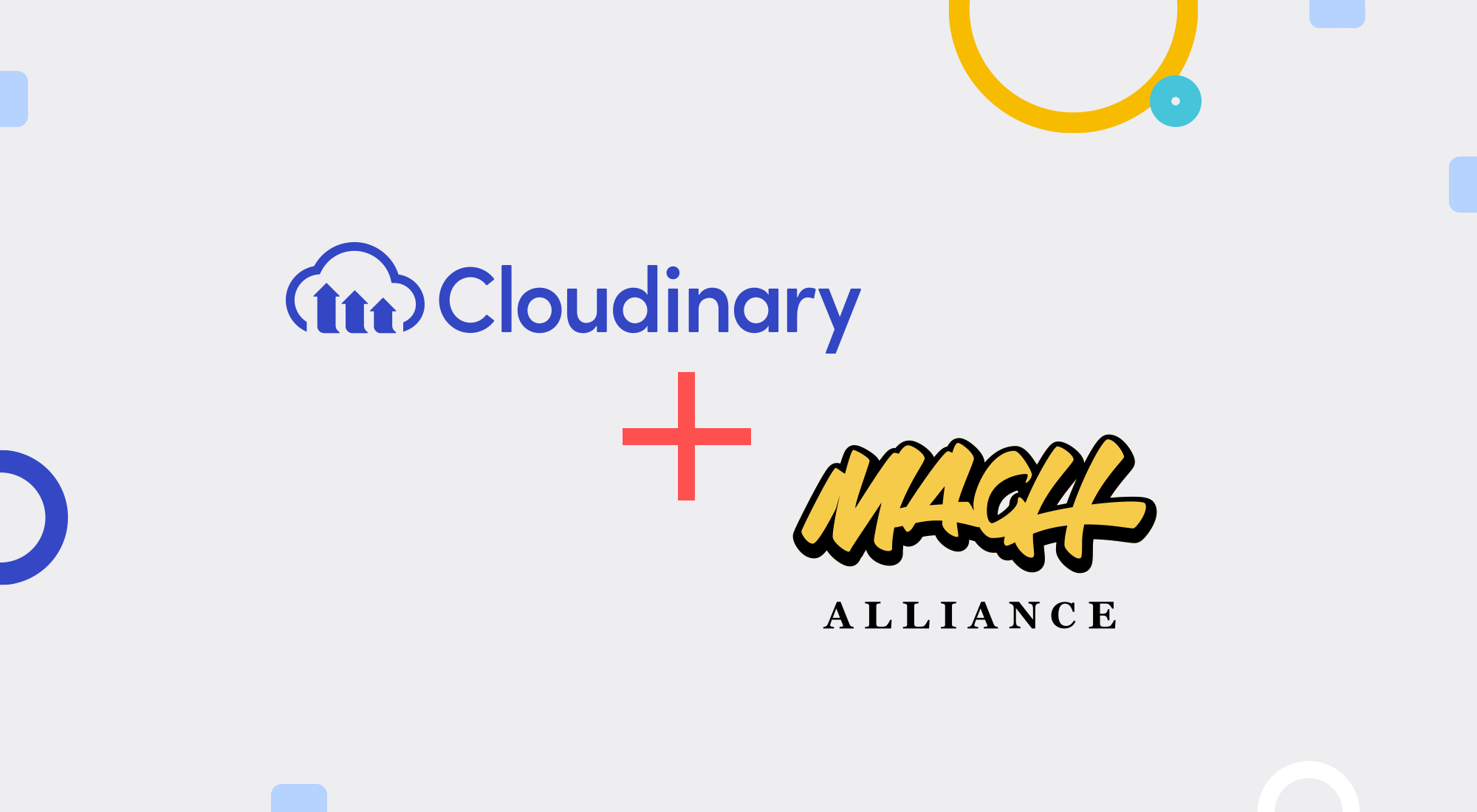 Brings API-first Experience and Commitment to Growing MACH Ecosystem to
Help Future-Proof Enterprise Technology
SANTA CLARA, Calif., August 18, 2021 -- Cloudinary, the media experience platform for many of the world's top brands, today announced that it has joined the MACH Alliance, the independent not-for-profit organization dedicated to advocating for open, best-of-breed technology ecosystems for enterprises, on a mission to future-proof enterprise technology and propel current and future digital experiences.
The MACH Alliance (Microservices-based, API-first, Cloud-native SaaS and Headless) was formed to help enterprises adopt and adapt the best and most agile systems, processes and skills to turn their digital practices into business differentiators. Cloudinary joins the MACH Alliance to advocate for flexibility and openness that are not always a part of traditional software suites design. Cloudinary will help business leaders take advantage of the most innovative and flexible enterprise technologies available to break the constraints of the release cycle.
As customers' expectations of websites and apps continue to grow on a daily basis, there is a growing pressure for brands to reimagine their digital experience. While a large part of this involves investing in technology and evolving the martech stack, this approach often exposes companies to the complicated nature of new technologies, systems and platforms and to the sometimes limited capabilities of investing in a single vendor solution. The collaboration that the MACH Alliance encourages is designed to help overcome this challenge, especially as investing in headless architectures continues to gain momentum.
"We're excited to have Cloudinary become an active member of the MACH Alliance," said Sonja Keerl, President of the MACH Alliance. "Now more than ever, consumers expect visual-first digital experiences whether they're shopping on an e-commerce website or consuming news content on a mobile app. With its open ecosystem, API-first approach and flexible framework, Cloudinary is transforming the visual media experiences for their customers and partners in a seamless and open manner, and therefore a great addition to the MACH Alliance family."
"Cloudinary now has more than one million developers on its platform and we're deeply committed to enabling them to harness the power of media-as-a-service to create, manage and deliver engaging experiences at scale," said Doron Sherman, VP of Developer Relations at Cloudinary. "By being an integral part of an ecosystem that encourages a modern approach to development, we are aiming to add an essential layer of innovation to our community and building of the visual web."
To learn more about Cloudinary and its award-winning media management solutions visit www.cloudinary.com. For more information about the MACH Alliance, visit https://www.machalliance.org.
About the MACH Alliance
The MACH Alliance is a [501(c)(6)] non-profit organization, governed by an independent board and does not endorse specific vendors, members or otherwise. The Alliance was formed in June 2020 to help enterprise organizations navigate the complex modern technology landscape. It aims to guide and show the business advantage of open tech ecosystems that are Microservices based, API-first, Cloud-native and Headless. All MACH Alliance members meet certification principles that are published on the website.
The MACH Alliance welcomes technology companies and individual industry experts who share the same vision for the future. Learn more at machalliance.org, read here about MACH certification and follow us on Twitter and LinkedIn.
About Cloudinary
Cloudinary's mission is to empower companies to deliver visual experiences that inspire and connect by unleashing the full potential of their media. With more than 50 billion assets under management and 8,000 customers worldwide, Cloudinary is the industry standard for developers, creators and marketers looking to upload, store, transform, manage, and deliver images and videos online. As a result, leading brands like Atlassian, Bleacher Report, Bombas, Grubhub, Hinge, NBC, Mediavine, Peloton, Petco and Under Armour are seeing significant business value in using Cloudinary, including faster time to market, higher user satisfaction and increased engagement and conversions. For more information, visit
www.cloudinary.com
.