Bluestone PIM joins the MACH Alliance as the first PIM platform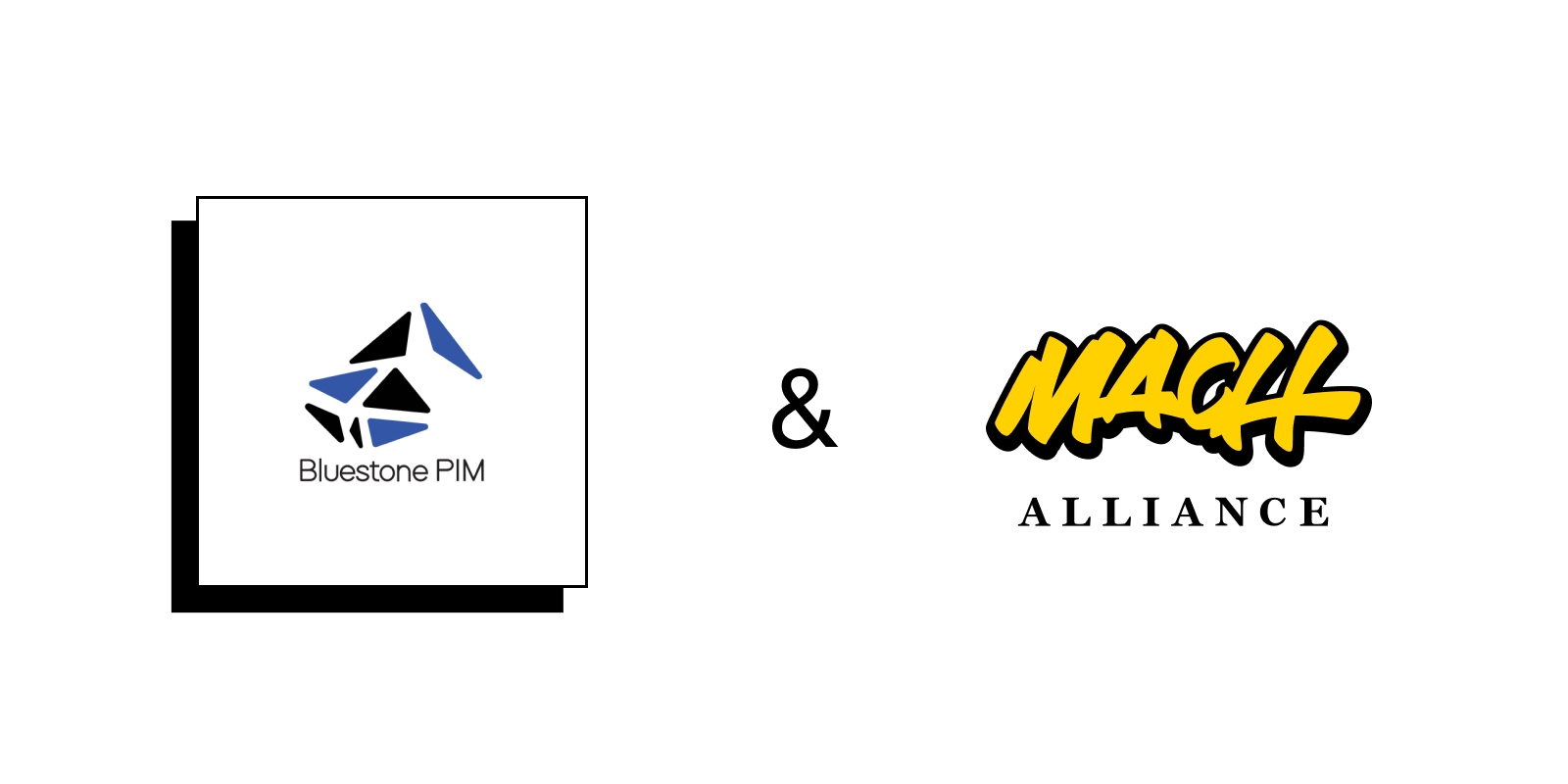 The MACH Alliance welcomes the first Product Information Management (PIM) vendor and reinforces its strength on the eCommerce front.
Oslo - May 6th, 2021 - Bluestone PIM joins the MACH Alliance, the group of cutting-edge tech teams dedicated to advocating for open, best-of-breed technology ecosystems, demonstrating Bluestone's commitment to the MACH model. Bluestone PIM is a disruptive and high-performance Product Information Management platform. Bluestone PIM has been developed according to the MACH principles ever since its founding. Being a member of the MACH Alliance validates the company's strategy and technological choices.
The MACH Alliance, (Microservices-based, API-first, Cloud-native SaaS, and Headless) is rooted in the common belief that the interoperability and open architecture of modern software will propel current and future digital experiences.
"As the first PIM to join the MACH Alliance, Bluestone exemplifies the technical principles and values of the alliance." says Kelly Goetsch, president of the MACH Alliance. "The team at Bluestone PIM is consistently out in front of the market, defining what a modern PIM looks like. "
"We're so thrilled that the MACH Alliance exists, and that we are now part of it", says Einar Augedal, CEO of Bluestone PIM. "We have already been experiencing a lot of 'tech love' from our customers, and being part of the Alliance is going to take it even further. MACH is a combination of technological choices that build solutions for the future - platforms and apps you know will last. Joining the Alliance places Bluestone PIM in the company of other trailblazers at the forefront of digital innovation."

About Bluestone PIM
Bluestone PIM is a rapidly growing Product Information Management solution with a global presence, providing a state-of-the-art SaaS that empowers retailers and manufacturers to create excellent customer experiences. The company has offices in Tønsberg (Norway), Stockholm (Sweden), Amsterdam (Netherlands), Gdansk (Poland), Palo Alto (USA), and Bangkok (Thailand). For more information, visit www.bluestonepim.com and follow Bluestone PIM on LinkedIn and Twitter. You can read more about Bluestone PIM and why they joined the MACH Alliance in their blog.
About the MACH Alliance

The MACH Alliance is a [501(c)(6)] non-profit organization, governed by an independent board and does not endorse specific vendors, members or otherwise. The Alliance was formed in June 2020 to help enterprise organizations navigate the complex modern technology landscape. It aims to guide and show the business advantage of open tech ecosystems that are Microservices based, API-first, Cloud-native, and Headless. All MACH Alliance members meet certification principles that are published on the website.
Founding members include Amplience, commercetools, Contentstack, EPAM Systems (NYSE: EPAM), and Valtech. The MACH Alliance welcomes technology companies and individual industry experts who share the same vision for the future. Learn more at machalliance.org, read here about MACH certification, and follow the MACH Alliance on Twitter and LinkedIn.