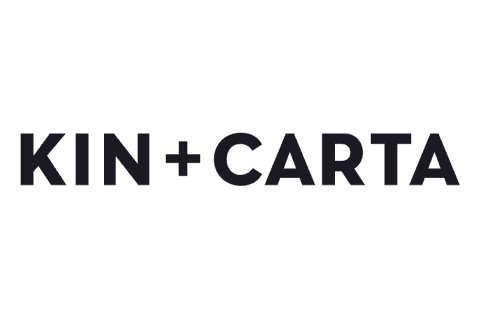 MACH Alliance partnerships
Bringing sustainability to the MACH discussion
In the hyper-competitive system integrator market, those agencies and businesses that have embraced MACH and built entire practices around the approach, have rapidly evolved into outcome-based, digital transformation pioneers. Examples of connected products and experiences, modern use of data and increased efficiency are plentiful. But, even in this elite league, there is differentiation.
As a certified B Corp, Kin + Carta has committed to using business as a force for good. Like so many other digitally native technology consultancy firms, Kin + Carta makes being a socially responsible business that champions inclusion, diversity and equality, a non-negotiable, strategic objective.
This does not impede commercial capability: Kin + Carta's experienced specialists across the globe leverage their expertise to provide an end-to-end service backend for the world's most innovative companies.
Digital strategy teams support the research and product or service designs that clients need, which are then transitioned to creative and engineering teams to bring these visions to life.
MACH-based architectures have become a key facet of developing sustainable, effective business.
Indeed, they are now the go-to strategy for the enterprise organizations that contact Kin + Carta, looking for technology to improve scale, agility, and speed to market.
This crystallized in Kin + Carta joining the MACH Alliance in May 2022. Having already delivered multiple headless implementations, the agency sought to be part of a community that shares its passion for innovative MACH solutions and is open to sustainable ways of business.
Kin + Carta already collaborates with other MACH Alliance members.
One notable project saw a MACH-based implementation for a disruptive car subscription service. The project included the service design and implementation across leading vendors including AWS, commercetools and Contentful. Projects such as this show the connective power of technology, data, and experience to accelerate digital roadmaps, rapidly innovate, modernize systems, and optimize teams for continued growth.
However, as a Certified B Corp, the Kin + Carta 'triple bottom line' focus on people, the planet, and profit is at the core of these engagements.
Deploying the latest MACH technology and thinking, Kin + Carta uses sustainability as a thread that runs through the entire product lifecycle from conceptual foundations, through the build process, and infrastructure and technology choices that ultimately deliver the experience. As a member of the MACH Alliance, they look to continue partnering with like-minded technology providers as a real force for change.
For further detail on MACH at Kin + Carta, please contact the team.