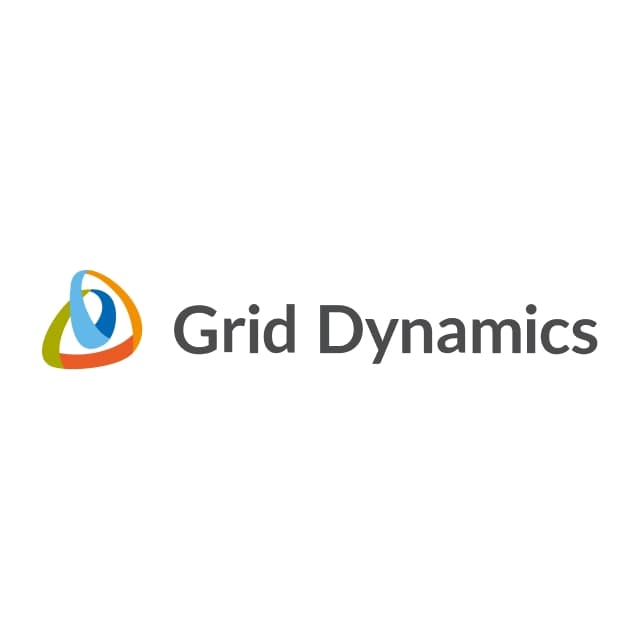 MACH Alliance partnerships
Engineering at scale to deliver MACH-based digital transformation
As a global digital engineering company, Grid Dynamics leverages a high-performance, innovative culture to partner and build end-to-end solutions with the biggest brands in the world. Throughout a range of vertical industries, Grid Dynamics leverages fifteen years of experience across thousands of digital transformation projects to address issues of business flexibility, speed-to-market, and scale.
Grid Dynamics taps its strong engineering pedigree to attract, grow and retain the best global talent. It seeks to hire the top 10 percent of engineers from the best local universities and train them in its 'Grid University' to orientate that talent towards a specific technology specialization as early as possible.
Their focused, skillful and dedicated workforce is organized into product-oriented delivery teams to help clients solve complex business and technology problems. This structure helps accelerate digital transformation journeys for customers and amplify their results.
Grid Dynamics has a rich history of designing and implementing applications with the core principles promoted by the MACH Alliance. A cloud-native company since inception, Grid Dynamics built some of the first-generation cloud, API-first, headless applications for the biggest digital natives, such as eBay and Paypal.
Since then, it has expanded to the burgeoning space of digital retail, transforming monolithic architectures of brick-and-mortar department stores and brands to modern MACH commerce platforms, driving differentiated, personalized customer shopping experiences.
Over the years, Grid Dynamics has forged strong partnerships with API-first cloud-native technology providers, integrating its capabilities into solutions and moving towards a composable commerce vision.
Following the success of the digital commerce MACH revolution, Grid Dynamics helps other industries to realize the benefits of cloud-first thinking.
A recent client, selfologi, is an example of a MACH Alliance collaboration between Grid Dynamics, commercetools, Amplience, and Algolia that produced an innovative, transactional B2C and B2B content and e-commerce marketplace—recognized as the Best Health / Pharma Project by the MACH Alliance, and as the Most Innovative Digital Healthcare Solution of The Year by Dubai-based magazine, Entrepreneur ME.
Grid Dynamics has also followed MACH principles to deliver a range of AI / ML projects, spanning price, promotion, supply chain optimization, search, natural language processing, and computer vision.
Looking to the future, Grid Dynamics' R&D Labs will continue to develop and publish blueprints, accelerators, and starter kits in partnership with hyperscalers and MACH Alliance members to reduce complexity, cost, and time-to-market for modern cloud-first solutions.