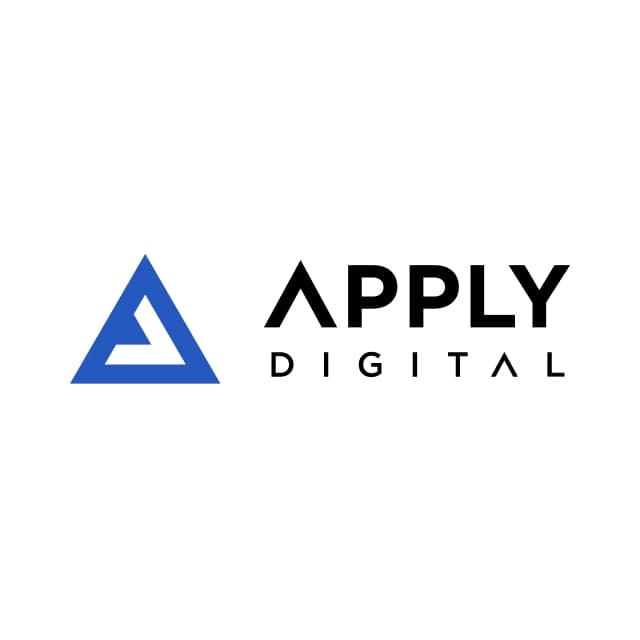 MACH Alliance partnerships
Partnerships that push the possible
Apply Digital is an agency that realizes the exceptional potential of MACH-based businesses to offer a collaborative, open approach to integrating cutting-edge technologies, free from the limitations of legacy providers. Through experimentation and innovation spanning artificial intelligence and machine learning (AI/ML), computer vision, augmented and extended realities (AR/XR), blockchain, and more, Apply Digital helps their clients push the impact of composable technologies in creating digital solutions.
From leveraging headless content capabilities to create atomic design systems to building MACH-based commerce solutions that reduce vendor lock-in, Apply Digital orchestrates touch points across physical and digital spaces into a cohesive experience.
Apply Digital joined the MACH Alliance in May 2022, following several years of deploying MACH-based technologies and advocating composable principles.
This Certification has amplified the agency's credibility, and several Apply Digital leaders are active representatives on panels and councils in the Alliance.
The digital agency is known for successful collaboration with several MACH Alliance members. At the MACH One conference, Apply Digital's client Kraft Heinz showcased its transformational journey to a composable DXP that includes many technologies of MACH Alliance members. This first-of-its-kind digital build involves more than ten composable technologies — content management, commerce, loyalty, search, marketing automation, personalization, and analytics, to name a few.
In July 2022, Apply Digital acquired MACH practitioner Reign, a Chile-based digital services company and a recipient of the MACH Alliance Award 2022 for the Best B2B project. Apply Digital's acquisition of E2X, a UK-based commerce strategy and development agency and a fellow MACH Alliance member in October 2022, positions them as one of the world's largest MACH-focused digital solutions companies across the areas of commerce and digital experiences.
Apply Digital's tried-and-tested experiences with diverse technology partners have unlocked various successful solutions. As a strategic digital partner to biotech leader Moderna, they architected a scalable, future-proof ecosystem that includes the technologies of at least five members of the MACH Alliance. Apply Digital teams have developed several features for Moderna, including a tool that guides healthcare professionals to help reduce wasted vials and call center wait times.
A long-running partnership between Contentful and Apply Digital helped launch a visually striking and highly secure website for Shaw Mobile, the first new wireless carrier business to hit the Canadian market. Within three months following its launch, Shaw Communications gained 60,000 new customers, and overall revenue grew by 14.7 percent.
As Apply Digital continues to build and strengthen partnerships with MACH Alliance members, their solutions push the boundaries of what MACH-based collaboration can deliver to support each client's unique needs.
For further details on MACH at Apply Digital, please contact the team.