In-person Event - March 26 - 29, 2023
MACH Haus Las Vegas
Attending Shoptalk, Las Vegas, March 26 - 29, 2023?

Want to know more about what's next in the world of retail digital customer experience? Then you can't afford to miss MACH Haus Las Vegas!

Pioneered within the retail sector, MACH architecture (microservices-based, API-first, cloud-native SaaS, and headless) has created the biggest shift in composable, personalized technology in over a decade.

Come along and join the MACH Alliance, industry thought leaders and like-minded peers to hear how other retailers are moving from enterprise legacy, to a software stack that provides a flexible, truly open and future-proof architecture.

MACH Alliance MACH Haus events
Sunday 26th, 6 - 10 pm - drinks reception. Spaces are limited so please email
Monday 27th, 5 - 6.30 pm - join us for a drinks reception on the Shoptalk Expo floor!
Monday 27th, 8 - 6 pm, Tuesday 28th, 8 - 6 pm and Wednesday 29th, 8 - 12 pm. The MACH Haus members' lounge is located on the 3rd floor of the Mandalay Bay, Palm C Suite, open.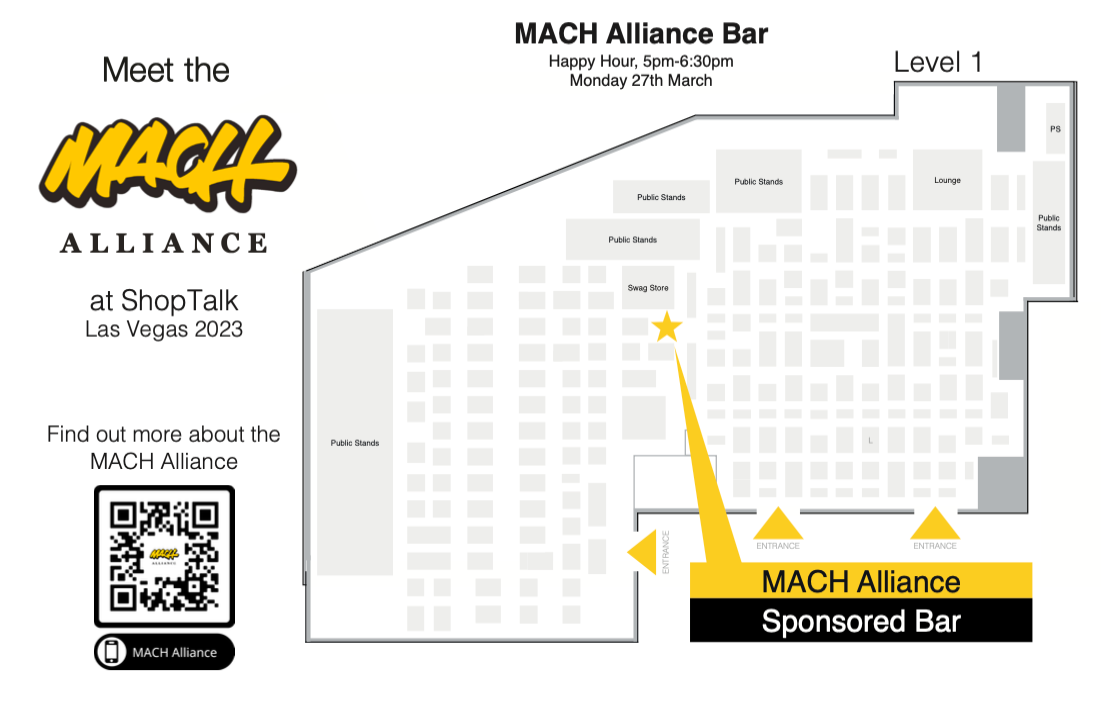 Meet the MACH Alliance members in ShopTalk Las Vegas