MACH Alliance Awards 2022
Deadline for entries has Closed
Finalists have been notified, and Winners will be announced at the MACH ONE Conference, Awards Evening being held on June 28th. The Awards night is strictly invite only. The dress code for the evening is formal/black tie/evening wear.
The MACH Alliance Awards represent a powerful opportunity to align your brand with the #1 organization representing and advocating for an open, best-of-breed enterprise technology ecosystem.

The Awards are open for entry to any business across the globe (including businesses who are not Alliance members) and can be submitted from any type of business, whether the customer, vendors, system integrators, or any others.
Through the MACH Alliance Awards, which are open to anyone (including businesses who are not Alliance members), we aim to raise awareness of the real difference these projects are making in solving complex technical problems and creating measurable business value. We're putting future-proof solutions in the spotlight. Don't miss out!
These awards are evaluated by an independent panel and each award is judged on the project outcomes using MACH technologies to achieve or exceed objectives.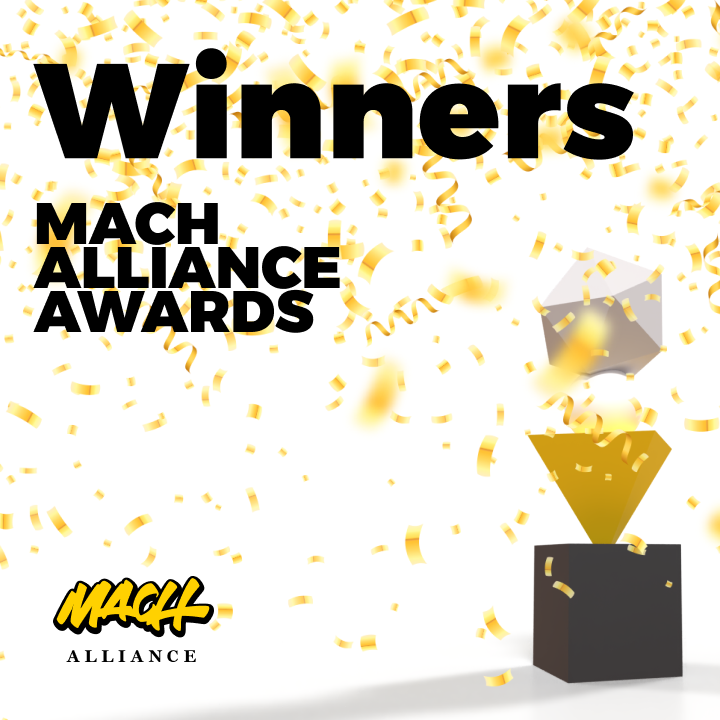 industry awards
Best Health/Pharma
Project
Selfologi
innovation awards
Best Digital
Experience Award
Bang & Olufsen
Best Overall
Change Project
Lego
individual / team awards
Contributor of
the Year Award
Hubert Odend'hal
Sales Director France and Switzerland, commercetools