Rob Shaw, SVP Global Sales, Fluent Commerce
The Power of Headless Commerce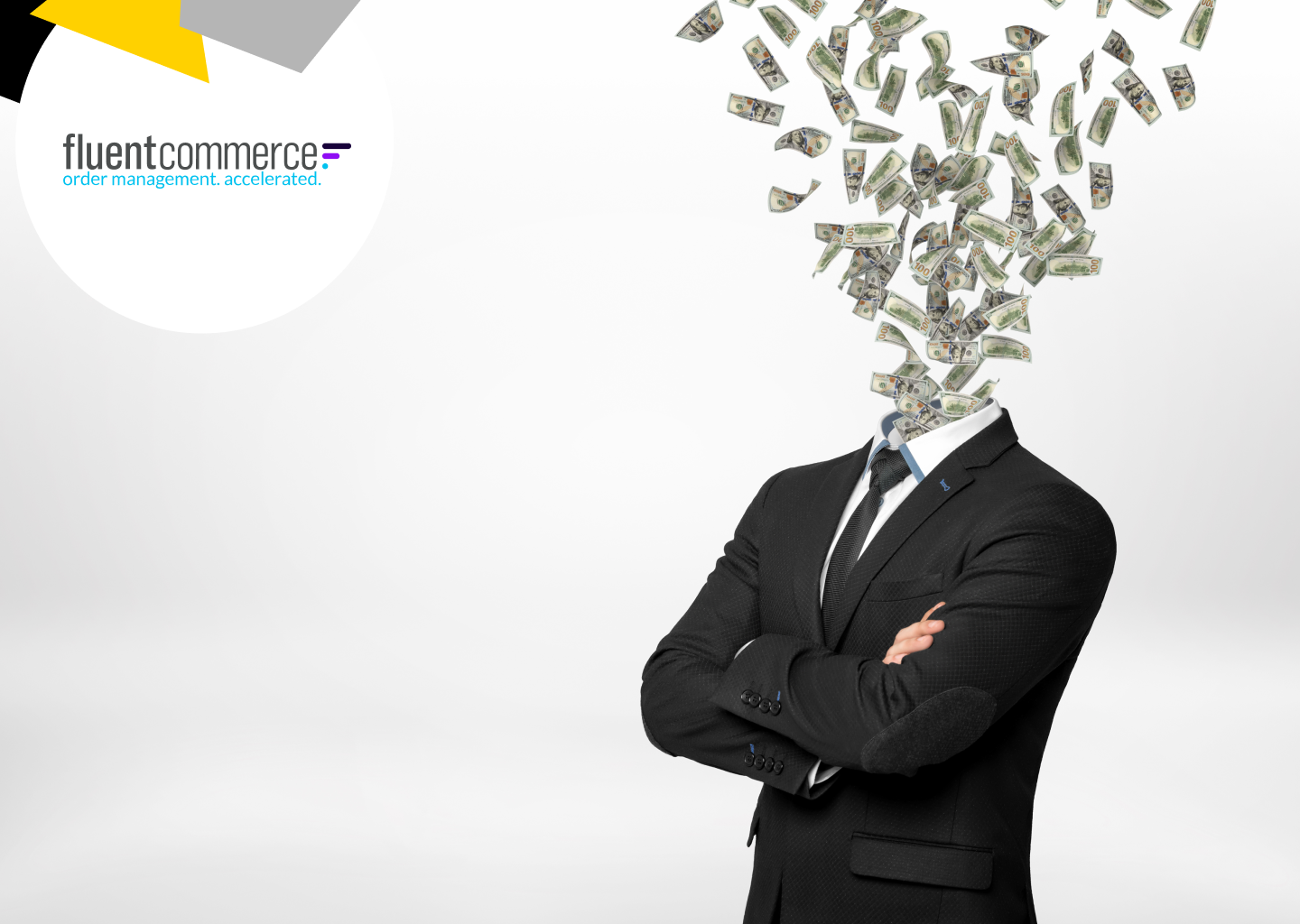 Headless commerce—the term is used everywhere. But what is headless commerce, and why is it important when it comes to your business model?
Headless Commerce: How we got here
Recent years have seen a shift in consumer behavior. Consumers are frequently changing how and where they shop. They now look to purchase products via social media, in-store kiosks and on their mobile devices. Consumers expect to be able to easily shop in all those places. But traditional, legacy systems are not able to keep up. Implementation times are too long, and frequent change are costly.
Headless commerce, by comparison, allows you to create the user experience for your customers, without the complexity, cost or constraints of a traditional platform. Looking to push out a promotion in only one region? Easy. Need to make a quick adjustment? No problem.
In simple terms, headless commerce lets you decouple the presentation layer—the environment in which you create customer experiences—from the back-end systems. All without compromising the flexibility of the front end. This ease-of-use allows you to keep up with your customers' needs and expectations and provide a top-notch shopping experience.
Be ready for tomorrow—now
Modern consumers demand seamless shopping experiences, fast and accurate delivery, and easy returns. This means, as an omnichannel merchant, you need to adapt quickly to changes in demand. You also need to offer the personalized experiences and the flexibility that customers expect—fast. In short, you need the freedom to create a best-in-class customer experience for all your buyer personas. But traditional systems do not allow for agility, deep personalization, or fluctuating customer preferences.
The result? A competitive disadvantage. You don't want to risk your customers going elsewhere. This is where a headless approach comes into play. Today, a single, headless commerce platform can serve up a shopping experience with any user interface. Remember, this includes web, mobile, kiosk, third party marketplaces, or social sites. This allows for deep personalization and targeting.
There are many benefits of headless commerce. The biggest? Digital agility. You need the ability to both guide and influence your customers no matter where they shop—this is where an API-first approach comes in. What are some other benefits? Let's explore.
#1. Personalized customer experiences
We know that the more personalized the experience, the more likely the customer is to shop with you and, hopefully, make a purchase. With a headless commerce approach, you can leverage your customer data to craft experiences that speak to your buyers. What can you do? Create special offers, unique promotions, optimize product recommendations, offer loyalty perks—the list goes on.
#2. Flexibility
Your systems need to be flexible at every step of the way. Where are you selling? In which regions? On which platforms or channels? Do your customers in one region expect a different product or user experience than another? Fear not. Headless commerce gives you the control to make these changes and do so at an accelerated pace.
#3. Internal adoption & speedy rollouts
A best-in-class user experience starts with your internal teams. Their support is essential—which means you need systems that are easy to adopt. They must be fast to deploy and to learn. When you can build unique experiences and get them out to customers quickly, you can keep up with consumer expectations. What's more, you'll avoid causing disorder to the internal teams that handle everything behind the scenes.
The right Order Management System makes all the difference
Your Order Management System (OMS) is a critical component when looking for success with a headless commerce approach. Why? Your OMS sits at the heart of your commerce operations. It connects systems, syncs inventory, and serves as your availability master. It tracks the stock you have Available to Promise (ATP) in every market, channel and region in near real-time.
A common misconception about Order Management Systems is that its main role takes place after an order is completed. While there are many critical functions that do happen at that time, a modern OMS is an integral piece of your tech stack both before and after the buy button.
For you to unleash the power of headless commerce, you must have real-time inventory information available. This is just one reason why a modern OMS is important in your headless commerce approach. A modern OMS also serves several other critical purposes, including:
Shares inventory and order data with other systems, such as your ERP, POS, Drop Ship Vendors (DSVs) and Marketplaces
Improves product availability and stock accuracy so you can reduce overselling and underselling
Allows you accept backorders and preorders
Supports phased rollouts to reduce change management and business risk
Are you ready to go headless?
Headless commerce is more popular than ever. Are you ready? Remember, both consumers and businesses need to be flexible in today's shopping environment. Change happens fast, and you need to be ready to adapt. But rigid, monolithic systems are expensive to maintain and can no longer keep up with today's shopper. If your current system doesn't allow you to add new channels, device-specific shopping experiences or lets you create disposable experiences in your Content Management System, it's time to take another look.
Fluent Order Management is designed to be fluid and adapt to both business and consumer demands. It provides the flexibility you need to satisfy the modern consumer. This means offering fast, convenient fulfillment options, and making sure customers get their orders on time. There's no room for disappointment. With Fluent Order Management you can get control over your stock availability and fulfillment operations—quickly.
The bottom line
Customers will continue to expect the retailers they shop with to evolve—and quickly at that. Headless commerce provides you with the ability to give your customers a variety of shopping experiences, both how they want it and when they want it. And best of all, create great customer experiences. No promises broken.
Want to learn more about headless commerce and how it can benefit your business? Check out our eBook, The Power of Headless Commerce.