Nicola Kinsella VP of Marketing Fluent Commerce
Retailers: Why Omnichannel Distribution Matters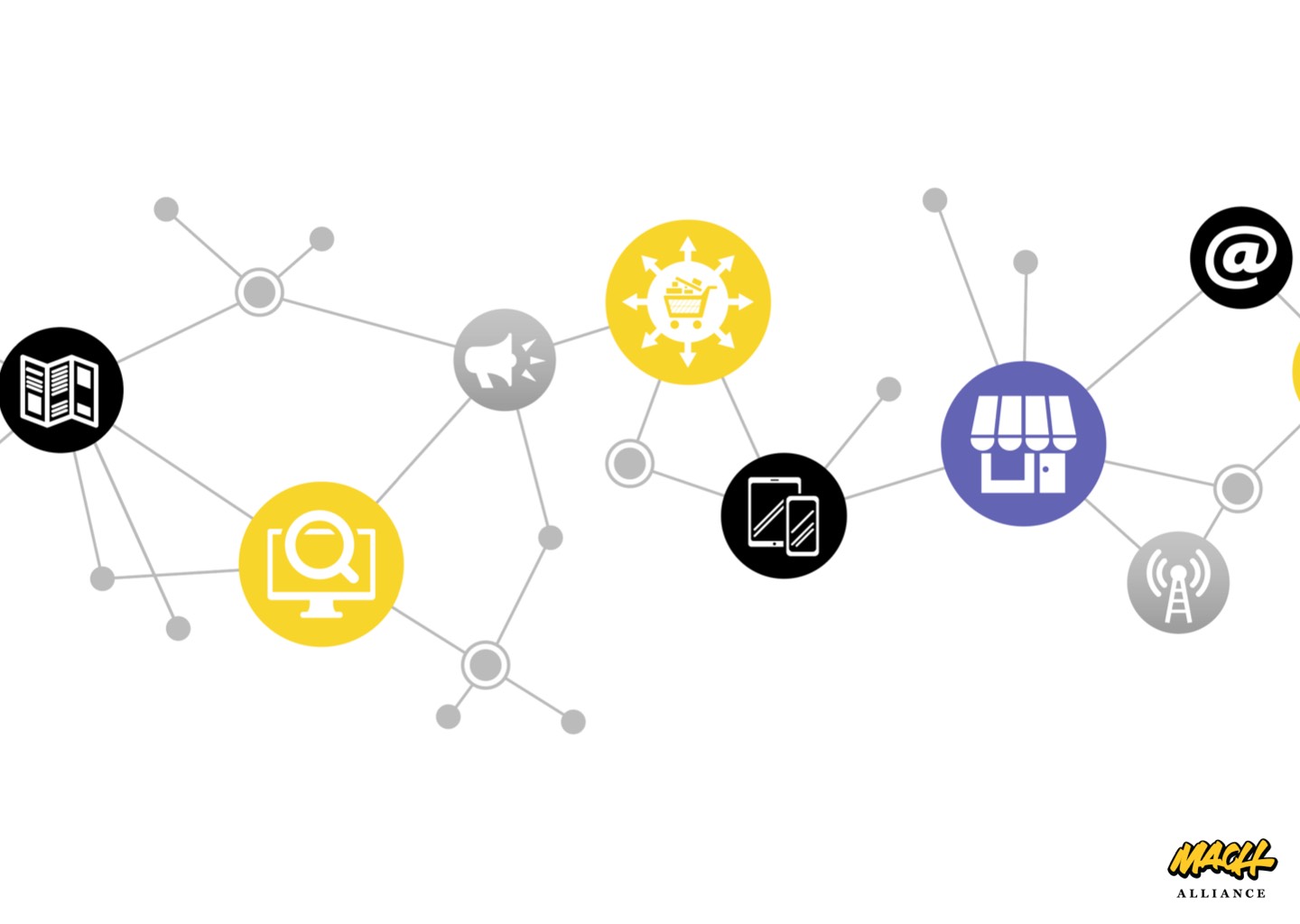 Now, more than ever, shoppers want products fulfilled their way.
Long gone are the days when the only way to purchase a product was to go into a physical store. Today, customers shop for items 24/7, expecting their orders to be fulfilled how, when and where they want. For retailers, what began as relatively simple cross-channel fulfillment has expanded into omnichannel distribution. Let's take a look at what omnichannel distribution means and why it's a crucial strategy for every brand.
Once customers began to shop online, the question of where and how to fulfill became retailers' top priority. Suddenly, store associates were asked to perform new tasks like picking items and reserving them for customers to collect in-store. As new means of fulfillment arose, the line between distribution centers and stores blurred.
Ways to fulfill online orders
Consider the following fulfillment logistics and you'll see that retailers need a comprehensive and seamless distribution strategy to succeed:
Buy Online, Pickup In-Store (BOPIS) - Fulfilled from store inventory
A customer makes an order online, the store pulls it from store stock and the customer collects it in the store.
Buy Online, Pickup In-Store (BOPIS) - Ship to Store from DC
A customer makes an order online, the Distribution Center ships the items to the store, and the customer collects their order in the store.
Buy Online, Ship from DC to Home
A customer purchases something on your website, then the DC ships it to their home or other location.
Buy Online, Ship from Store to Home
A customer purchases something on your website, then you pick it from your store stock and ship it to their home or other location.
Buy Online, ship from Drop Ship Vendor (DSV)
A customer purchases something on your website, and you send the order to a Drop Ship Vendor who ships it to their home or other location.
Buy online, return in-store (BORIS)
A customer purchases a product online, no longer wants it, and returns it to a physical store.
As you can see, complex fulfillment logistics demand systems that manage inventory globally and transparently.
Omnichannel distribution challenges
As with any technology solution, not all omnichannel distribution solutions are created alike.
Inventory visibility and virtual inventory segmentation
For starters, you'll need a system that offers a single view of inventory across all your systems. If you and your customers can't see what you have available to sell, it will result in out of stocks or overselling. And ideally you don't just want to see the stock you have on-hand, but also stock in transit.
You'll also need technology to support virtual inventory segmentation. This gives you the ability to control what stock is made for sale in each market, or channel. It also lets you manage buffer or safety stock, which might differ by channel, to prevent overselling and canceled orders. In addition, you'll want a flexible way to manage your fulfillment locations. This includes grouping them into logical networks that can be used in your sourcing rules. That way you can set up rules to prioritize sourcing from one network over another. Why is this flexibility important?
Sourcing and fulfillment optimization
Margins. While basic inventory and order routing capabilities will let you fulfill online orders from stores, they're not optimal. Only flexible fulfillment logic lets you fine-tune your rules over time. And without this flexibility, you have no way to maximize the margin on each order. But an enterprise distributed order management solution will ensure you fulfill orders in the way that works best. Not just for the customer but the business too. For instance, say a product is available from two stores. Where do you want to fulfill it from? The store with the most inventory? Lowest throughput? Oldest inventory? Or biggest markdowns? All these factors can impact your margins. Preservation of profits is key.
Reverse Logistics
Finally, you'll want a system that can handle reverse logistics. Remember the customer who decided they didn't want the product they purchased? The only way to process this is through reverse logistics. You need to allow stores and Distribution Centers to receive products back from the consumer. Or even send unsold merchandise back to the manufacturer so it can be taken apart, sorted, reassembled or recycled.
Implications for Headless Commerce
At the heart of your fulfillment operations is your Order Management System (OMS). It consumes inventory feeds from your other systems (ERP, WMS, POS, etc.) and tracks the stock you have Available to Promise (ATP) in near real time. It also optimizes sourcing and manages each step in the fulfillment process. But for omnichannel distribution to work your OMS needs to exchange data with many other systems via APIs. Key integrations include the:
Ecommerce Platform

Product Availability and Fulfillment Options - The OMS needs to share this data in real-time so that customers can see what's in stock and the options for pickup and delivery on both the Product Details Page and during checkout.
Orders - The OMS needs to consume orders form the ecommerce platform
Order Status Updates - Both systems need to share updates to orders in near-real time so customers can view their order status online or in a mobile application, edit their order or initiate a return.

Notifications System

Order Status Updates - The OMS needs to trigger order status updates to be sent to the customer and different stages of the fulfillment process.

Customer Service System

Orders and Order Status Updates - In a headless world, customer service staff can look up orders placed online from within their existing Customer Service System.
Order modifications, cancellations, returns and appeasements - Customer service staff can also modify or cancel orders, initiate returns or offer appeasements, and capture reason codes within their Custom Service System, all of which then sync with the OMS.
In short, omni-channel distribution is not easy. But with modern systems that take an API first approach to integration, you'll be delighting customers in no time.