MACH architecture: Unleashing the checkout to unlock revenue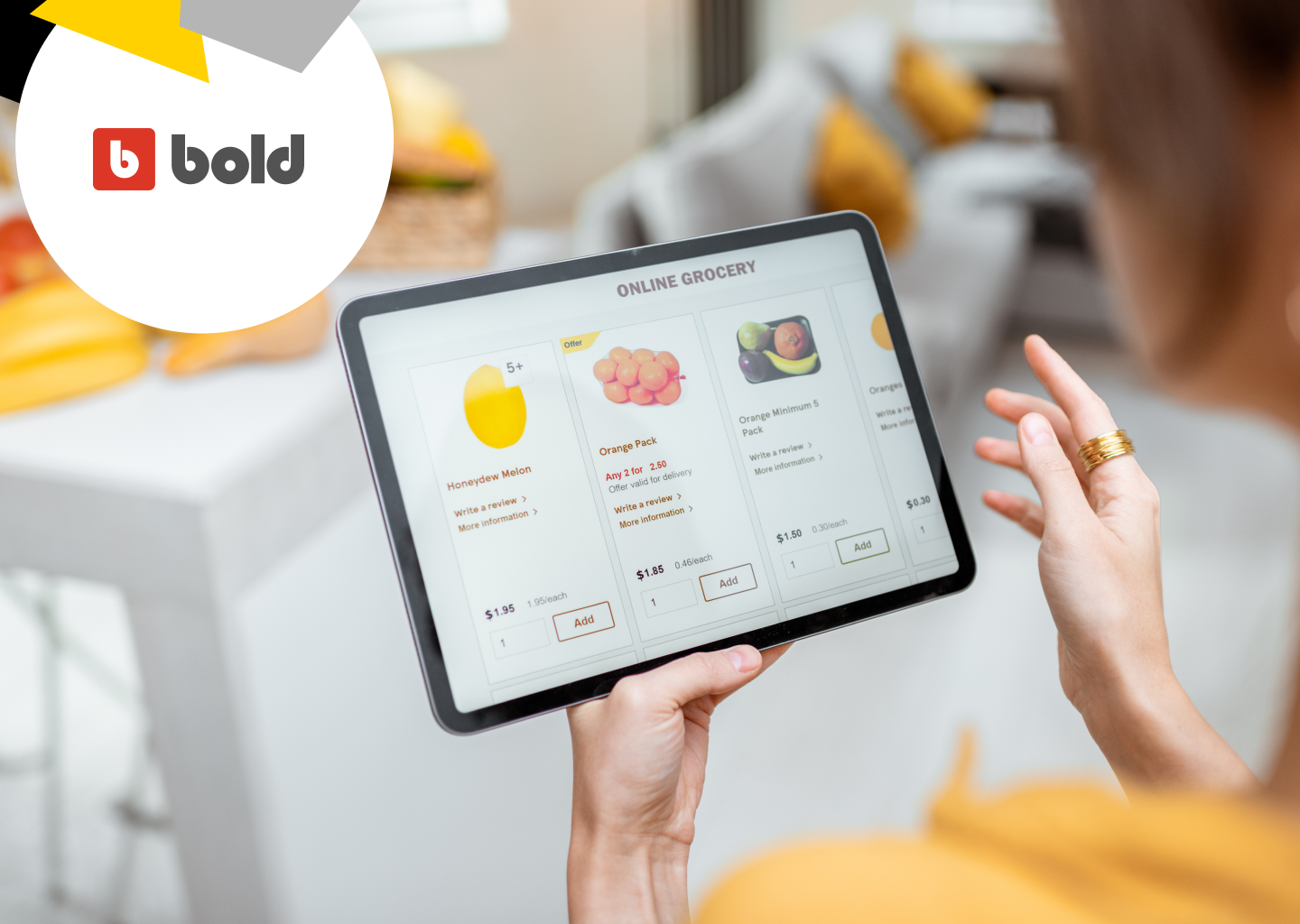 For many leading food and beverage brands, they are focused on layering innovation and future-ready strategies to deliver a compelling customer experience online. To that end, checkout is an integral area to strengthen and invigorate, especially for those that seek flexibility in their core operations.
That kind of checkout innovation can be made easier by following the principles of the MACH ecosystem, which stands for microservices-based, API-first, cloud-native SaaS and headless.
A modular approach allows brands to select from the best solutions from industry leaders, with low risk and easy deployment. Updating tech stacks over time is achievable with this best-in-breed approach where providers' products do all the heavy lifting within a digital storefront.
Brands within the food and beverage space continue to attract consumer attention due to the increased variety available on shelves, ranging from healthy organic products to subscription services delivering meal kits right to people's homes. Online food sales saw a $200 billion bump in March 2020 compared to a year earlier, likely due to the pandemic causing a surge in home cooking, delivery and takeout orders.
Customers are on the lookout for something new, too: Google reported that 71% of people are now "always on the lookout for new brands and products."
Also, a Bold Commerce survey of nearly 800 subscription brands found that the food and beverage industry was one of the early adopters of subscriptions, and that brands in the category continued to see steady growth. Over two thirds of respondents reported growth rates of 10% or more month over month.
When brands address the challenges of keeping pace with competitors via their digital digital storefronts, they can gain an edge in the race by adopting a MACH framework to become more agile and flexible with what they bring to customers.
Overhauling the monolith in food and bev
The alternative? Choosing a one-size-fits-all monolithic system that would require a platform-wide overhaul if even a small area of the store needs to be updated with a new product or service. What makes this strategy frustrating is how every element is dependent on the others, adding complexity to changing to a new or advanced framework for food and bev brands..
Also, research has shown that 71% of merchants agree that their current ERP makes it "nearly impossible to integrate new, better ecommerce technology from other vendors" at the pace they would like. Looking specifically at the food industry, just 17% of food brand representatives surveyed in 2020 said they are ahead of the curve or leading in ecommerce, while 71% reported they have a strong focus in ecommerce, but are catching up to or keeping pace with competitors.
Because brand owners in the food and beverage market rely on speed-to-market when they launch a new product, their ecommerce solution has to keep up with their momentum. Auto-scaling a monolithic application can be difficult to accomplish effectively, as Kelly Goetsch, Chief Product Officer at commercetool wrote in a LinkedIn post, "because it often takes tens of minutes to start up a big monolithic application server and then run a big monolithic application. Loading all of those libraries takes a long time! Smaller microservices can be started in a second or two, allowing you to better react in real-time to customer traffic."
Paul do Forno, Managing Director, Deloitte Digital discussed more about the disadvantages of monolithic architecture on a recent episode of Bold's Own Your Commerce podcast: "Back in the day there were platforms that were integrated front and back, and [it was] very hard to pull out bits and pieces. Now, being able to differentiate...is a way to very quickly add value. So we've seen that a lot with very specific things — be it subscription, different payments capabilities, different functional tax services — become part of what is driving a transformation, as opposed to like, I've got to change everything at once. It's really based on what the opportunities are in the functional areas."
Freeing up innovation
With a MACH ecosystem, beta-testing a new checkout system, for example, is frictionless for food and beverage brands, explains Senior Product Marketing Manager at Bold Commerce, Anatolii Iakimets. "You can test one-page versus three-page checkout, or you can implement BOPIS or QR codes into checkout without having to replace the entire commerce platform," he says, adding how Bold Checkout is one of the APIs an online food or beverage business can add to their offerings without needing to upend any other part of their store.
"MACH is all about addressing the specific needs of what needs to be updated and replaced, and many business owners recognize the importance of having a strong checkout to manage their transactions," Iakimets says.
By adopting a headless model, food and beverage brands can create highly differentiated and engaging shopping experiences for their customers across multiple channels. Brands can meet their customers where they are shopping all while connecting to the same backend processes.
This made all the more apparent when considering the value of innovating at the checkout level.
It makes sense that many fast-moving retailers want to innovate their checkout technology: cart abandonment rates can be as high as 78 percent.
How food and beverage brands can unlock higher conversion rates
Food and beverage ecommerce brands aren't doomed to suffer at the fate of this figure. In fact, checkout optimization can increase conversions by 35 percent. It's just a matter of leveraging the right tools or microservices from best-in-breed vendors to empower checkout technology to improve the shopping journey.
"Look at how easy you can beta test with a product like Bold Checkout," Iakimets notes. "You can optimize checkout by comparing two data points from one week to the next on whatever you decide to change, which will give you a measurable way to track progress and determine the ideal option for your business going forward."
As Yvan Boisjoli, CEO of Bold Commerce, wrote earlier this year, API-driven checkout experiences using a headless approach to their ecommerce solution can encourage brands to:
Customize the look, flow, and functionality of a checkout experience or pick from one of our pre-built templates.
Provide a branded look and feel throughout the checkout.
Improve checkout conversions for food and beverage brands with a one-page or multi-page checkout.
A/B test to determine which checkout is most effective in each channel for the food and beverage brand.
Solutions harnessing the MACH framework seamlessly address customer demands for improved convenience, and it all chugs along behind the scenes, delivering an optimized performance that the customer doesn't really see.
Food and beverage brands recognize the importance of being quick to market with an ecommerce system designed to be flexible and robust. That's where MACH can best be applied, especially for brands looking to streamline their omnichannel experience to incorporate subscriptions and promotions, adds Iakimets.
It's that kind of open-minded flexibility and ease-ofu-se that can ensure food and beverage ecommerce brands can surge ahead of the competition and deliver to their customers an exceptional shopping experience.