Breaking the Content Barrier: Augmented Reality in Retail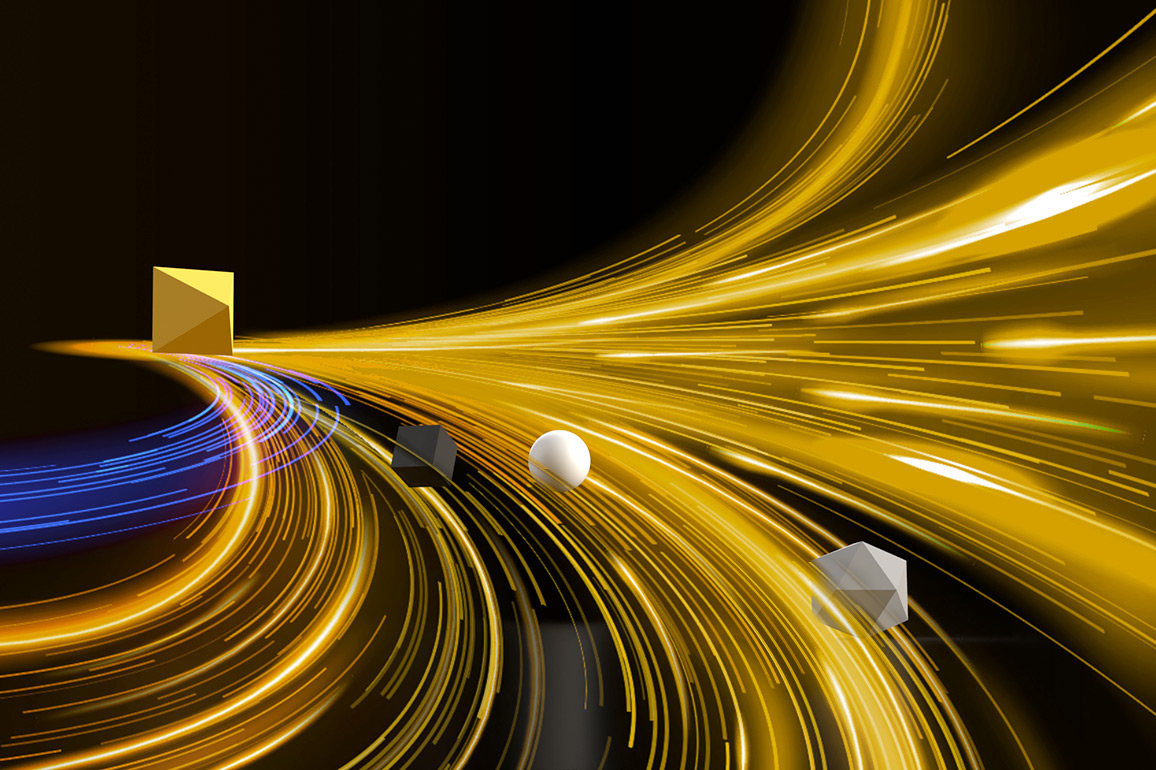 In an interview back in 2017, Apple's Tim Cook shared some insight into why the company has been so keen to invest in Augmented Reality, "With AR you can, not be engrossed in something, but have it be a part of your world, of your conversation. That has resonance."
"I regard it as a big idea like the smartphone," he continued, " The smartphone is for everyone, we don't have to think the iPhone is about a certain demographic, or country or vertical market: it's for everyone. I think AR is that big, it's huge. I get excited because of the things that could be done that could improve a lot of lives. And be entertaining. I view AR like I view the silicon here in my iPhone, it's not a product per se, it's a core technology."
The rapid improvement of the cameras, sensors, and hardware that we have in our pocket is making it incredibly easy to augment our 3D world with our 2D screens, especially as web-based AR ditches the need for native apps and makes AR experiences more accessible.
75% of global consumers expect AR to be even more important in their lives in the next five years, according to a 2021 Consumer AR Report from Deloitte. The survey, which was commissioned by Snap, found that 66% of Gen Z and 58% of millennials use AR at least once a week and, while communication is the primary function, 4 out of 10 AR users have used it for shopping.
The technology and buzz are there, but for many brands there is still a major barrier to tap into the potential of AR - the content. There isn't a well worn path yet for creating AR content, and many traditional enterprise tools simply aren't flexible enough to support it. MACH technologies offer a modern approach to enterprise architecture that opens the door for AR experimentation.
In this article, we'll take a look at ways the retail industry is leveraging these new experiences, why MACH tools make it easier to build them, and how Contentstack and Valtech took an AR project from pitch to live in just 4 weeks.
AR Possibilities are (Virtually) Endless
AR is a spice that can be added to a variety of dishes, and the retail industry is already finding multiple ways to tap into its benefits.
Engage the eShoppers
Perhaps the most obvious use, as the pandemic made us all more reliant on eCommerce, is using AR to improve at-home shopping. Being able to virtually try-before-buy, such as using L'Oréal's Makeup Genius to find the perfect shades for your complexion or seeing how you look in Dior's new sneakers, can help build customer confidence in a purchase.
Entice people back to brick and mortar
Luxury brands like Burberry and Louis Vuitton are blending AR with the pop-up concept to attract footfall back to the high street. While initiatives like Nike's virtual outdoor adventure are bringing physical and digital together via shoppers' personal devices, avoiding shared public screens that people may be wary of touching.
Increase transparency
Nearly 3 in 4 consumers say they're willing to pay more for a product that promises the transparency that AR can provide, according to the previously mentioned AR Consumer Report. Brands can share complex information like detailed ingredient lists, personalized instruction guides, or certifications of ethical sourcing that would never fit on a single label. LUSH is using AR to ditch packaging all together, with an app that scans their "naked" bath bombs and pulls up product information on a shopper's phone.
Have fun
There's a good chance your first AR experience was laughing at a silly Snapchat filter or walking around town collecting Pokémon. AR is fun, and creating a joyful experience can help brands stand out. Lego's Hidden Side, for instance, is introducing the next generation to AR via play with virtual ghosts haunting physical blocks.
MACH Tech Unblocks the Content Bottleneck
AR offers huge potential in telling a brand story, as it makes your customer an active participant. The trade off is that you only control a portion of the pixels, so brands have to create a new map of what it means to tell a good story in such uncharted waters.
Headless content model
All stories need content, and many traditional enterprise tools are only equipped to handle web and mobile content. A legacy approach to content modeling, where content and presentation are attached, is far too limiting for AR and makes it so difficult to create content that augmented experiences never get far beyond ideation.
Headless, or the "H" in MACH, is a way of structuring content completely agnostic to presentation. Headless CMSs, such as Contentstack, Contentful, and Amplience, are designed to be as un-opinionated as possible so brands can create content models that are hyper-unique to their use case. Breaking content down into atomic, headless blocks allows brands to easily manage, query, and modify content for an AR experience.
APIs fuel creative momentum
AR is still a relatively new field, and even with modern tools there isn't a well-oiled template to create these experiences. Luckily, developers are bursting at the seams with creativity - and brands that set up an architecture that lets them experiment with new AR applications, tools, and libraries are pulling ahead.
API-first tools, or the "A" in MACH, are designed to integrate. Developers can spin up a prototype quickly, pulling in data and content from different sources, with lightweight tools that don't require major investment. This means ideas can get to market while they're still relevant and can be improved over time. The APIs also act as a gateway between tools, so you can hook up the AR experience to your purchasing processes without having to worry that an update in the AR tool is going to crash your checkout page.
Project Spyglass: AR from pitch to live in 4 weeks
To showcase just how quickly brands can spin up AR experiences using a MACH approach, Contentstack and Valtech teamed up to launch a proof of concept, Project Spyglass, and built a working augmented reality app with headless content.
Over on Contentstack's blog they wrote an in-depth series about the AR project that covers how they designed the experience, selected an AR framework, modeled the content, rendered the elements, and dealt with speed bumps along the way.
Have a look at the video below for a peek at the end results or, even better, try out the Project Spyglass results yourself.